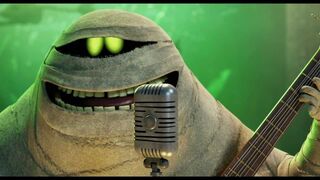 Where Did The Time Go, Girl? is a song Frank, Murray, Wayne and Griffin sang to Mavis for her 118th birthday in Hotel Transylvania.
However, Dracula and Jonathan both disliked the song, so Johnny sang Mavis a different song.
Frank and Murray later performed an updated version of this song after taking Johnny's advice.
Girl
I can't believe it's your big night
Seems like only yesterday you were eating mosquitoes
But now you're eating frogs and mice
Scarfing them down like Doritos
Tell me
Where did the time go, girl?